We have gathered some tools for remote work that can help you at this time. To make it easier to spot the best tool for your needs, we listed them in four different categories:
Organization
Dynamics and Interactivity
Meetings
Documentation
But before that, just for the sake of delivering 80% of value in 20% of effort, we list the top 3 remote work tools used by the Knowledge21 team. Let's roll! 😉
Top 3 Tools Used by K21
Telegram is great for the swift communication via audio, text, and videos. It also has BOT features that make internal surveys easier.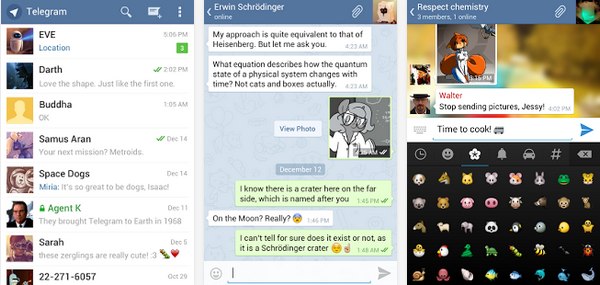 Telegram is a messaging app with a focus on speed and security. It's super-fast, simple, and free. You can use Telegram on all your devices at the same time – your messages will be synced across all your phones, tablets or computers.

With Telegram, you can send messages, photos, videos, and files of any type (doc, zip, mp3, etc.), create groups of up to 200,000 people, or channels to broadcast to unlimited audiences. You can chat with your phone contacts or search by username.

As a result, Telegram is like SMS and email combined – and it can meet all of your personal or business messaging needs. In addition, it supports end-to-end encrypted voice calls.
Reference: https://telegram.org/faq
Zoom is suitable for video conferencing – perhaps the best tool available for this. It handles less stable connections quite well, for example, and has a lot of features, like whiteboard and Picture-in-Picture (images of small participants in the corner of your screen when minimized).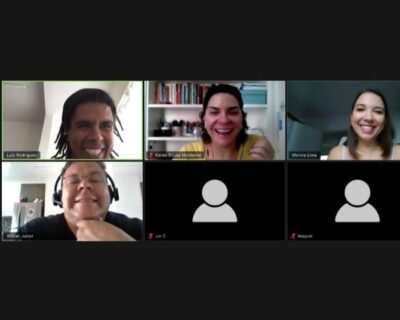 The Zoom system is a tool specially developed for those who seek ease and practicality when videoconferencing with up to 500 people simultaneously.

Another benefit relates to its storage capacity. After all, through a cloud system you can store the meetings and even mail them to the participants.

Besides, Zoom has a chat system where in addition to the audio and video conversation, you can send written messages to the group of participants.
Reference: We Talk.it
Trello is great if all you want is a board, but as a tool, it still has a lot to offer. Perhaps Trello provides the most useful board in the world, including mobile and tablet.

Trello is a tool created to organize personal and corporate projects.

It works as a project management dashboard and allows you to customize workflows for personal or team use.

Developed by the American company Fog Creek Software, Trello makes the work routine (way!) easier.

It is inspired by Kanban, a project management system developed by the Japanese automaker Toyota in the 1960s.
Reference: Trello
As mentioned at the beginning, we listed the tools into four different categories: Organization, Dynamics and Interactivity, Meetings, and Documentation. Let's see each of them.
1. Organization
Besides Trello (mentioned above), we suggest:
Slack is a space for collaboration where people and information come together in organized channels, helping to improve communication and team productivity.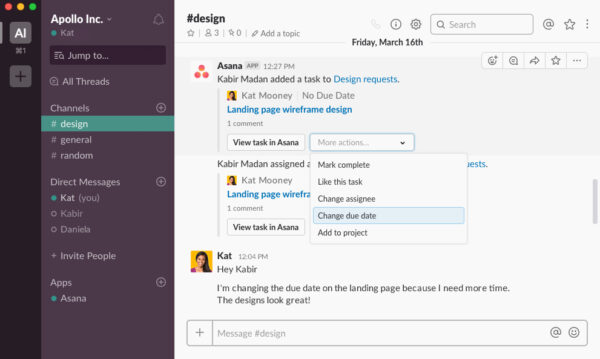 Slack works like a social network. With it, anyone can create a chat room, with multiple channels, within a company, with different subjects and for different groups. Within each of these channels, the tool allows you to exchange text messages, documents and share photos or videos. As everything is archived, its search engine allows you to easily find snippets of conversations that the user may not have previously viewed.

Slack also allows a company to create a direct communication channel with its customers, partners, and suppliers. Unlike email, Slack sorts and organizes conversations much better, creates centralized communication and makes it easier to view and search for documents.
Reference: https://www.slack.com
Ideal for creating multiple visual facilitation models. Templates range from Kanbans, Retrospectives to Mind Mapping, or open models where you can create your template from scratch. You need to login, and the free version is already quite complete.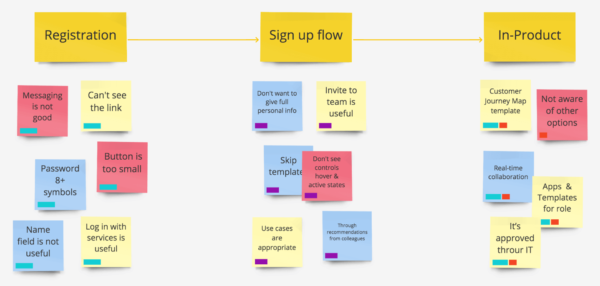 Enable multifunctional discovery and brainstorming through an infinite screen, robust set of widgets, pre-built templates and powerful platform features.

Miro features a perfect Product Owner toolkit for creating user stories or customer journey maps, wireframing, roadmap or sprint planning, retrospectives and more.
Reference: https://miro.com/
2. Dynamics and Interactivity
Ideaboardz is perfect if you need to do simple dynamics that demand interaction but are not familiar with remote work yet. It's very simple and intuitive, and it doesn't require a login. All it takes is a link for everyone to join.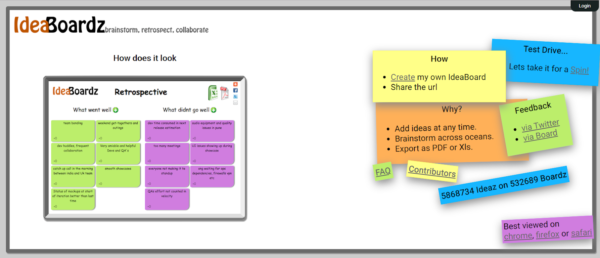 IdeaBoardz is a team collaboration tool. It allows teams to post ideas, collect information, and reflect retrospectively. It is also useful for teams to collect inputs over a few days and then meet to discuss them.

Most teams use IdeaBoardz to hold retrospective project meetings, which is very useful for Scrum Masters. We know teams that used it for other types of brainstorming exercises, like six thinking hats, pros and cons, and risky opportunities. We are using it ourselves to gather feedback and new ideas for IdeaBoardz.
Reference: http://www.ideaboardz.com
Jamboard is amazing for collaborative drawing, and it does not require a login.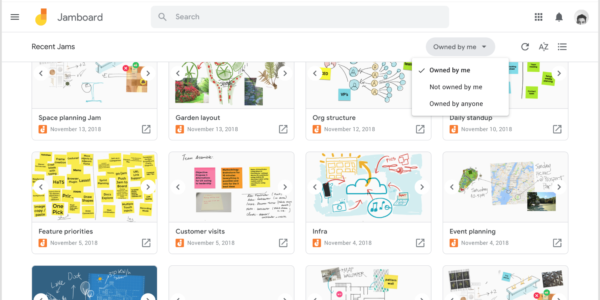 Jamboard is a smart screen. Quickly view Google search images, save your work to the cloud automatically, use the easy-to-read shape recognition and handwriting tool and draw with a stylus, but erase with your finger, as if using a whiteboard.

Jamboard makes learning visible and accessible to all employees in the Jam session. In addition, it's easy to present Jams in real time on Hangouts, allowing you to share or connect with the real world.
Reference: https://jamboard.google.com/
Ideal for that Scrum Master and facilitator of team ceremonies. It has a lot of retrospective templates and works great for the remote, but its free version will only allow you to create three shareable boards.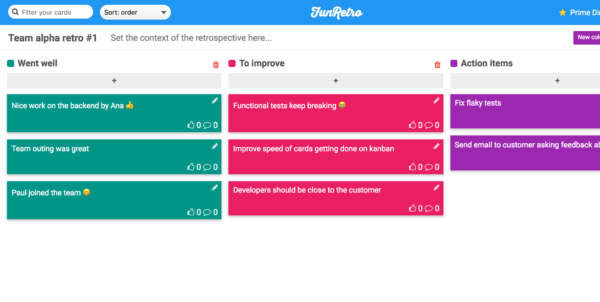 FunRetro is a fun retrospective tool that every Scrum Master can use in their regular sprint session to discuss what went well and what didn't. You can easily identify obstacles and discuss ideas for improvements that will allow you to move forward without hindrance.

It is also a great opportunity for everyone to see and understand the workflow and collaborations, while solving problems with the tool.

Your result? A list of points and notes that the team can perform, improve or explore as ideas. You will also be able to consult your notes from the previous sprint retrospective and ensure that all items have been fulfilled.
Reference: https://funretro.io/
Slice is useful if you need to facilitate remote meetings, boards, and timeboxes synched by several users with link sharing.

3. Meetings
Besides Zoom that we mentioned at the beginning of this post, we suggest:
For companies with multiple remote teams that need to work together or synchronize actions while reducing the wait time between messages. It works like a workplace. You can place video calls or share your screen, and it is easy to across voice rooms.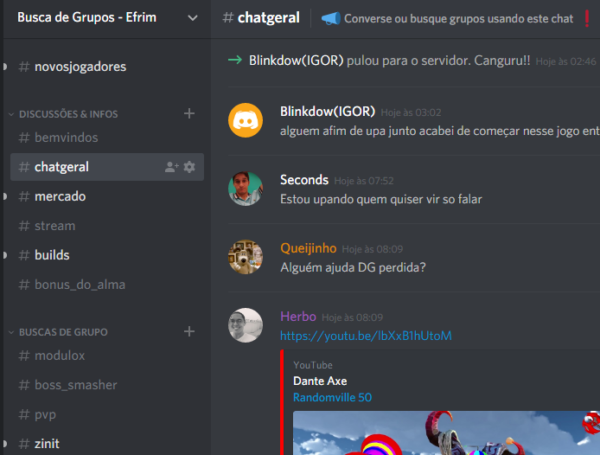 Discord is a communication system that emerged to meet the needs of gamblers, but the service is now used in the corporate market by all types of professionals.

The first step is to understand Discord's structure and terminology. Let's start with the server, which is the space where you will communicate with people. The server can be your entire company, a department, a team or a group of friends. In short, this is where communication will take place.

Within the server there are channels, which function as sub-themes. Channel names always start with a hashtag.
Reference: Vladcampos
Useful for those who need to make online presentations. You can classify the content presented in public or private, providing a password for access to private content. For example, you can teach and provide feedback on a rolling basis, as students complete their exercises.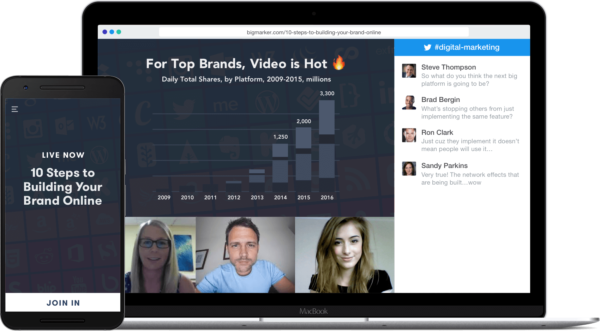 BigMarker is a place to host live online lectures, classes, presentations, webinars and webcasts from your computer to the world. It provides all the tools to make your event successful, from scheduling and promoting to front pages, registration, ticket sales, lead generation, reminders and communication with the public, live hosting for up to 1,000 participants, recording and creation of your audience on your BigMarker channel.

BigMarker uses the latest browser-based technology so that no downloads or installations are required. You get your own virtual conference room, which can be customized with your logo/theme. You can embed your events to host them directly from your website. You can choose to make your events free or paid by setting ticket prices or accepting optional donations from participants.

Within your event, you can share up to 9 webcams and present content: presentations, videos or your entire screen. Participants can chat, raise their hands and be invited to ask questions.
Reference: https://www.getapp.pt/software/103469/bigmarker
Useful for those who can't install the tool on their device, need to share screen and want to use it on mobile too.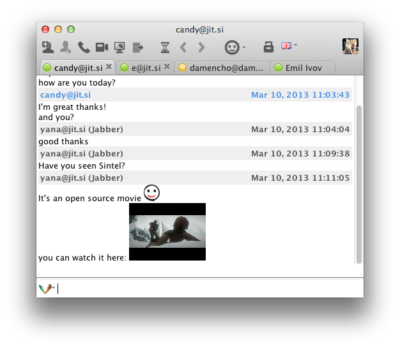 Jitsi is a set of open source projects that allows you to easily create and deploy secure video conferencing solutions. At the heart of Jitsi are Jitsi Videobridge and Jitsi Meet, which allow conferences on the Internet, while other projects in the community allow other resources, such as audio, dialing, recording and simultaneous transmission.
Reference: https://jitsi.org/jitsi-meet/
4. Documentation
A tool to collaboratively edit plain text. It is an Online Notepad, where updates can be synched in real-time.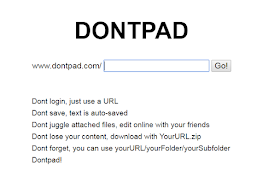 You can use the Dontpad collaborative board. Here's how it works: open any browser, type dontpad.com/name, 'name'being the name of the room you are about to create, pass it on to your friends, and everyone will acess the same chat room.
Reference: http://dailson.blogspot.com/2015/03/ferramentas-colaborativas-parte-1.html?m=1
Google Docs
The best tool for collaboratively editing text. It is the one that best handles simultaneous edits by more than one person. You can also post comments and suggest changes.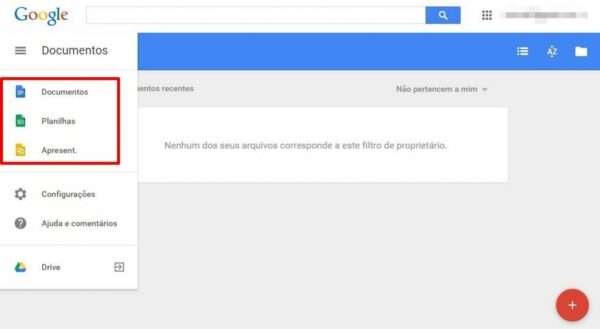 In a nutshell, Google Docs is a SaaS (Software as a Service) product that offers home users the means to not only create and edit text documents, spreadsheets and presentations without needing to install any software on your computer (since the programs are installed on Google's servers and the user's communication with them, or interface, is done through the browser program), but also to store the files thus created on those same servers (that is, the so-called cloud). And for the cherry on top, up to a limited amount of storage space used, the service is free for home users.
Reference: https://www.em.com.br/app/noticia/tecnologia/2012/04/05/interna_tecnologia,287301/google-docs-para-que-serve.shtml
Google Docs Drawings
Google Docs Drawings is useful for those who already use Google Docs and want to do something simple and fast that will be used in some other document. It is not as interactive, so its use is limited.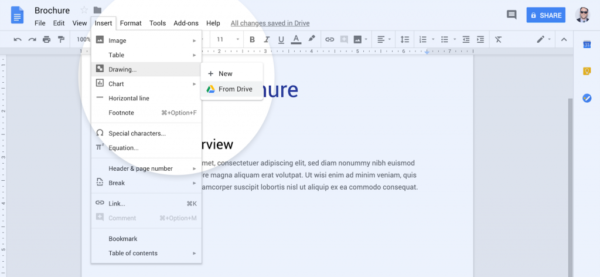 Google Drawings is a drawing tool and is part of Google Docs. It allows you to create online drawings using shapes, figures and texts, enriching your presentations and documents, since it is also possible to save or simply copy everything for a presentation in Power Point, for example.
Reference: https://www.techtudo.com.br/dicas-e-tutoriais/noticia/2011/07/google-docs-drawing-como-criar-desenhos-online.html
Other Tools
In addition to the tips we mentioned above, we summarized some of the main tools, considering the following features:
Active communication with the ability to manage the participant's audio
The ability to use a whiteboard, for example, while presenting
During the meeting, form subgroups for discussion in a smaller group and then return to the main group.
Allows participants to share their screens to facilitate communication
Since many companies have software installation policies, we have identified which software pieces do not depend on the installation.
Links for the tools that are not listed above:
Remo: https://remo.co/
Sococo: https://www.sococo.com/
Teams: https://teams.microsoft.com/downloads
Whereby: https://whereby.com/
Deskle: https://www.deskle.com/
Given that our principal value is collaboration, we need to thank the support of Knowledge21 Agile Experts, who helped find these tools. Thanks, Lula, Raquel Tanurcov, Rafaela Sampaio, Mauricio Andreazza, Renan Melo, Alex Marmute, and Monira Lima!
Want to learn more about Remote Coaching? Check out the tips by Rodrigo de Toledo and Raphael Montenegro!
Well, are there any tools you would like to share? Comment in the post and add it to this list!
The home-office is currently an excellent alternative to provide flexibility to work. Check out tools that can help you with remote work!